I've completed my Butterfly Pixie House, made from a recycled plastic creamer container and an aluminum foil and paper towel roof. I think it's so cute! "Why can't fairies live here?", my husband wanted to know. I have no idea! It's just a pixie house.
I'll be creating a tutorial on how to make this little house soon.
*Â  *Â  *Â  *Â  *Â  *Â  *Â  *Â  *Â  *Â  *Â  *Â  *Â  *Â  *Â  *Â  *Â  *Â  *Â  *

I've finished my fairy house door tutorial. You can see it here.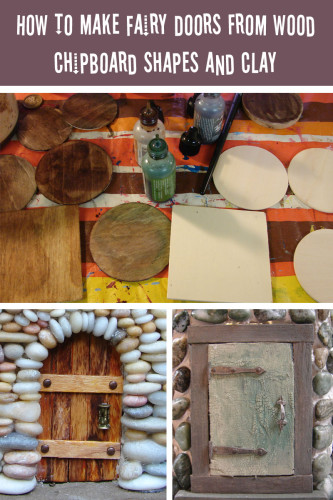 * * * * * * * * * * * * * * * * * * * *

Finally, I've started my Bark Fairy House. I filched a tree slice from my husband's carving stash to use as a base and glued upright some thick pieces of bark that I had found in the back yard. The E-6000 I was using did not seem strong enough so I added some adhesive grout around the base (that's the white stuff in the photo).
My idea is to make this into a fairy doll play house for my daughter but who knows if this will turn out okay.