On my easel right now is this painting, in its final stages, that I've named Memento Mori, which means remember death. It's got a sort of fiery palette with reds, yellows, browns, and orange. I've embedded some numbers and used tissue paper to add texture. At the bottom are three rows of skulls.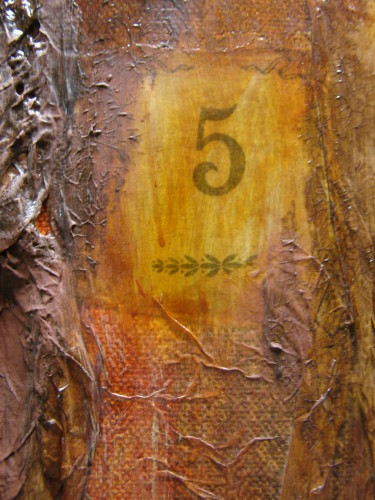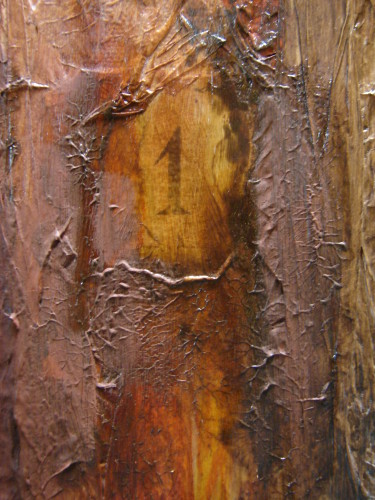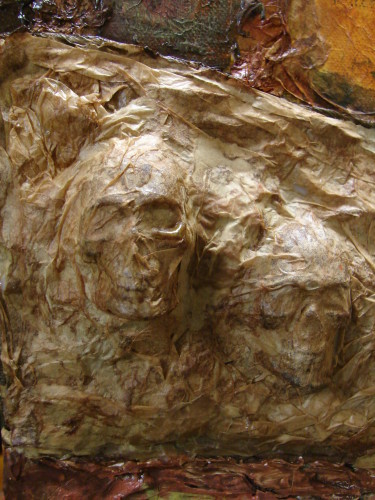 It's not finished yet but it's getting there, yay. Check back soon – I'll post images when it's done.
Update: Here's the finished version.

I took this to the Oddporium to see if I could sell it to some crazy person and indeed, a crazy person walked in while I was there and purchased it right in front of me!!!