As usual, I have many works in progress in my studio. My latest obsession, fairy houses, are well represented in the cluttered mass, as are some older projects that are still lurking around. Here are a bunch of fairy house doors that I'm painting:
My tutorial, "How to Make Fairy House Doors," is completed and if you would like to learn how to do this you can click here to view the tutorial.
I've also branched out into mushrooms. Why? I don't like to eat them – they disgust me. But I love the shapes and I love that they are associated with fairies, sprites, and pixies in the woods. Below is a mushroom in progress: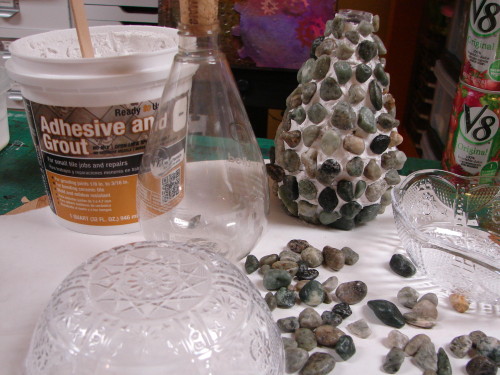 I had some left over epoxy clay from another project and it only stays workable for a short time – what to make? A fairy house, of course! In this case, a miniature one. I simply rolled the clay into a ball, then a log, then narrowed out the top, twisted it a bit for character, and incised a door and two windows. Let it cure and done! Now, should I paint it or not?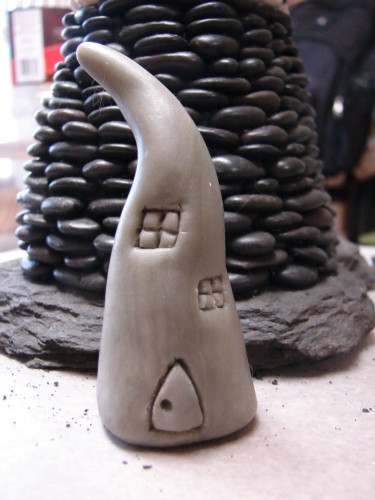 I've also been having loads of fun on Pinterest (who doesn't?) with my board, Fairy Houses in the Garden. Here's a peek:
Please follow me on Pinterest if you like what you see here!