I paid my first visit to that "Gallery of the Peculiar and the Bizarre," the Oddporium, on Marsh Road in Arden. Wow! I happened to have my kids with me and we spent quite a while exploring the weird and wonderful finds that owners Ken Schuler and Beth Ann Busch have collected and displayed. Some of the unique oddities include:
vintage embalming fluid bottles • a one-eyed pig in a jar • mourning pins • cabinet cards • medical tools • creepy photographs • old dolls • a real human skeleton • an embalmed cobra • old skulls, bones, and teeth • insects mounted in shadowboxes
The Oddporium not only carries objects suitable for a cabinet of curiosities, but also sells original artwork from local artists. I quickly discovered my new favorite artist, Gus Fink. I took photos of my two favorite pieces, as seen below.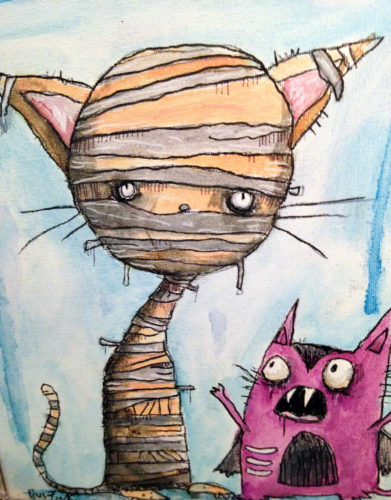 Save
While there, I asked Ken if he thought my painting, Memento Mori #1, would be suitable for consignment at his shop. He said yes so we started the paperwork.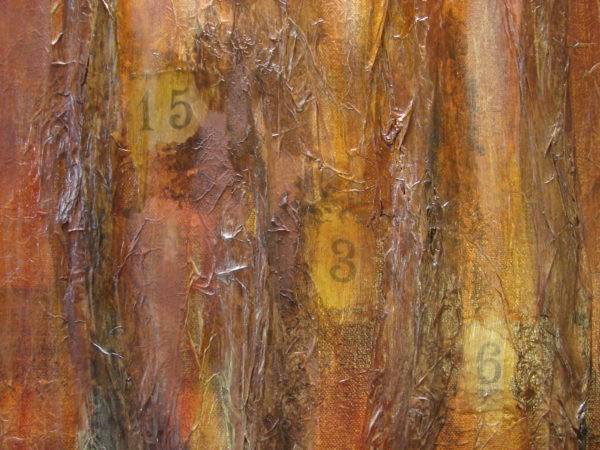 Just as we were finishing up, an interesting fellow came in and bought the painting! I was so shocked. But I was also really happy that someone else in the world like this painting since my husband hates it. (When I asked him to hang it up on the wall he said, "You mean right here where someone can see it?!")

Now, off to create more in this series. Sorry, husband, you'll be seeing more of these soon.