On Saturday, March 25th, the Delaware Contemporary held their Contemporary Gala which they described as "an exciting and elegant evening of music, auctions, and unconventional entertainment. Proceeds from the event support our exhibitions and education programs. Artists will have their work featured in our Constance S. & Robert J. Hennessy Project Space gallery for an audience of art enthusiasts and collectors."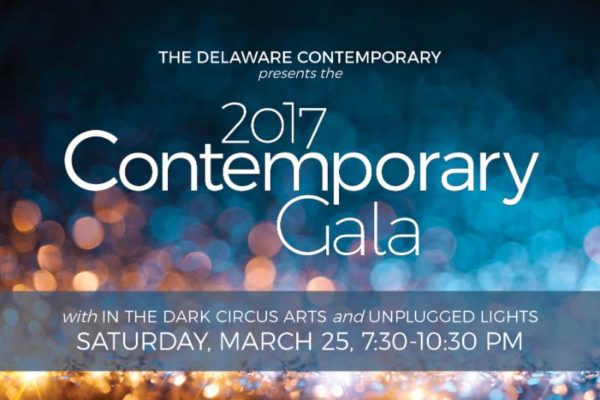 I entered a recently finished piece called Differential Bloom that is assemblage on wood panel, seen below.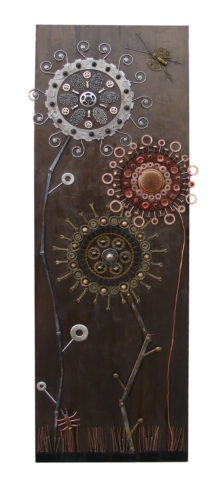 My piece sold! Yay. Thanks to the new owner – I hope you enjoy it for many years.
Here are some close-ups of the flowers: